It has been a very active offseason so far for the Milwaukee Bucks, having already signed guard OJ Mayo, forward Carlos Delfino, and center Zaza Pachulia.
The Bucks were back at it again this past weekend as they reached a two year agreement worth about 3.5 million per year with newly available guard Gary Neal according to a report from ESPN's Marc Stein.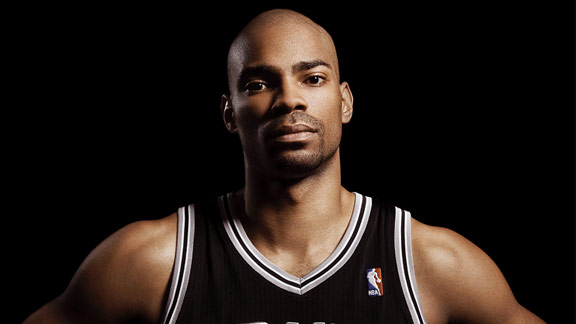 Photo: ESPN
Neal is a three year NBA veteran, spending his entire NBA career with the San Antonio Spurs. He comes to the Bucks with career averages of 9.7 points per game, and 2.2 rebounds while shooting almost 39% from three point range.
While the Neal signing does not propel the Bucks into title contention, it does solve some issues that the team was facing. With most mid summer free agent signings there are a lot of question marks here. With that being said, here is a closer look at reasons to like and reasons to be skeptical of this signing.
Reasons to like the signing - It helps set up the rotation
The signing of Neal and the assumption that Brandon Jennings will most likely sign a one year qualifying offer means the Bucks' back court rotation is starting to take shape. With Jennings and OJ Mayo assuming the starting 1-2 guard spots means Neal will join Luke Ridnour off the bench in what is shaping up to be a pretty solid back-court.
Neal has plenty of experience
Even though he is only 28 years old Neal has been around a while, having played three years of European ball before playing with the Spurs from 2010-2013. During his three seasons in San Antonio, Neal was part of playoff teams all three years, two of which produced lengthy runs in the playoffs and played a key role on last year's NBA Final runner up team. The winning experience Neal has gained could help with the likes of Jennings and Mayo who could learn from Neal's experiences on winning teams and playing in the NBA finals.
Reasons to be concerned - Defense Defense Defense
Last year the Bucks had little trouble finding offense but all kinds of problems playing defense. The acquisitions of the Bucks this offseason including Neal have done little to bolster the stumbling defense.
Why did the Spurs let him walk?
Neal was an unrestricted free agent this summer and the Spurs instead of waiting to see if he was offered a deal went out and signed free agent Marco Belinelli for a reported two years and six million which is four million more than Neal signed for and they have similar career averages. This could possibly suggest that there was a bit of a fallout in San Antonio for Neal and a shaky relationship with a player is something the Bucks don't want anymore more of given the nature of their relationship with Jennings.
Overall this signing has potential to be a very good one for the Bucks. Neal is a very serviceable combo guard who will mainly be used off the bench and can be used as an emergency starter when needed. We know he has some potential to heavily impact a game given his 24 point performance in game 3 of the NBA Finals. Although he will never be a defensive juggernaut he seems good enough to not be a liability for the Bucks and his leadership and experience can only help a young somewhat undisciplined team.
Until next time, Beer, Brats, and Championships.
- Tom Brown (@TABrown23)
Follow us on Twitter (@WISportsBlog) for up to date news on the Brewers, Packers, Badgers, Bucks, and Golden Eagles. We feature live, in-game commentary, breaking news, previews and post game discussions. Follow the entire Wisconsin Sports Blog writing team on Twitter: @AndrewVrchota, @jheldred, @JoeP_Norton, @SMahon2Go, @olewr7, @Stevie2Westside, @TABrown23, and @10iskristin.